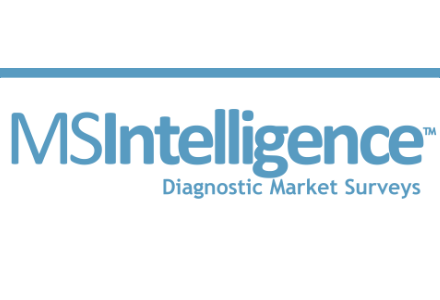 Press release from MSIntelligence dated January 14, 2021
MSIntelligence Files Lawsuit Against Philip Morris International (PMI)
25 year business relationship ends after theft of intellectual property
For Immediate Release
January 14, 2021
Contact:
Raoul Setrouk, CEO
MSINTELLIGENCE SARL
press@msintelligence.com
MSIntelligence (MSI), a leading market research firm, today announced that it has filed a lawsuit against Philip Morris International (PMI) arising from PMI's theft of its intellectual property. In a complaint filed in the New York Supreme Court, MSI accused Philip Morris of unlawful use of MSI's intellectual property; unfair competition; misappropriation of trade secrets and methodologies; harassment and causing reputational harm; and unjust enrichment. MSI is seeking damages of $40 million.
The complaint alleges that MSI developed proprietary market research tools that PMI utilized, and which helped PMI achieve key business objectives—including the tracking of illicit tobacco products. After years of successfully cooperating on projects, the complaint alleges that PMI unilaterally, improperly, and illegally misappropriated MSI's trade secrets and tools—and then used them unlawfully with an MSI competitor run by a former Israeli Mossad agent. As a result, Philip Morris (traded on the New York Stock Exchange under symbol PM) unlawfully enriched itself and deprived MSI of its hard-earned fees.
MSI's Chief Executive officer, Raoul Setrouk, noted that the complaint also spells out how PMI hid, diminished, and minimized its role in the international illicit tobacco market. The complaint also cited a report from the Center for Analysis of Terrorism that "clearly identified the direct and essential connection between the financing of terrorism and the flow of contraband tobacco from Algeria to France".
"Philip Morris International ('PMI') has improperly profited from our client's protected work product. Accordingly, we seek to hold PMI accountable for its wrongdoing; and, we look forward to resolving our claims in court," said Christopher Leung, a partner at the New York law firm of Pollock Cohen LLP, which is representing MSI.
Background : Mr. Setrouk's relationship with PMI dates to 1995, when he served as a direct importer for PMI in Chad. At the time, PMI, operating from Switzerland, intended that Mr. Setrouk would also distribute its cigarettes to Libya (which shares a border with Chad), even though Libya was subject to a United States embargo. Mr. Setrouk's relationship with PMI—including with respect to the Chad to Libya trafficking route—was managed by the most senior officers of PMI. Mr. Setrouk eventually determined to transform the knowledge that he had gained through his years of tobacco distribution to instead become a force for fighting counterfeiting and the illicit trade in cigarettes.
About MSINTELLIGENCE
Since 2002 MSIntelligence (MSI) has been a leading independent consultant and market research firm focusing on the tobacco industry.
MSI has designed and deployed tools and methodologies with the objective of identifying and quantifying tobacco products that have eluded legal taxation policies. MSI has long been recognized as a leader in the study of the illicit trade, border flows, and counterfeiting of tobacco products.
Since the inception of its proprietary tools, MSI has produced more than 1,000 studies in more than 100 countries across all continents.
Contact information :

MSIntelligence
Rue du Conseil Général, 11
Geneva, 1207 – CH
Raoul Setrouk, CEO
press@msintelligence.com
MSIntelligence Attorney's office
POLLOCK COHEN LLP
60 Broad St., 24th Fl.
New York, NY 10004
nyc@pollockcohen.com
https://www.pollockcohen.com
Case online information
Website: msi-vs-pmi.com
Email: contact@msi-vs-pmi.com
Twitter: @MSIvsPMI
Complaint is available here : https://iapps.courts.state.ny.us/nyscef/ViewDocument?docIndex=kQiZ59xeNFy76Bw9YZ3zhQ==